Revolutionize Your Space with
Rapid Roller Doors

for Enhanced

Efficiency

and

Safety

Rapid roller doors offer a reliable and efficient solution to streamline traffic flow, reduce noise, and maintain temperature control in various industries. From cleanrooms and warehouses to manufacturing facilities, food production, pharmaceuticals, and car washes, these high-speed doors enhance productivity and create a conducive environment. With their durable construction and advanced features, rapid roller doors are designed for longevity and performance.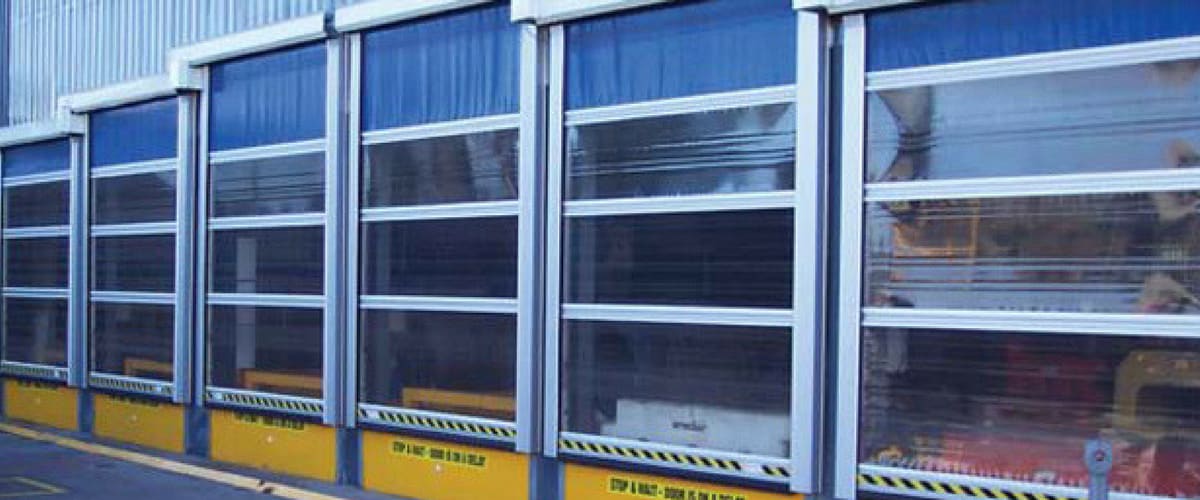 Key Features and Benefits:
Durable Panels: The doors feature polyester reinforced fire retardant PVC panels with UV absorbers, ensuring durability and an extended lifespan.
Safety Measures: A safety light curtain grid integrated into the door's side column enhances safety during operation.
High-Speed Operation: Rapid roll-up doors open and close quickly, optimizing traffic flow and minimizing wait times.
Clear Plastic Safety Vision Panel: A full-width clear plastic vision panel positioned at your preferred height allows visibility and ensures safety.
User-Friendly Control: The door's control system includes an LCD touch screen display for easy setup and operation.
Sleek Design: Aluminum side columns provide an attractive and modern appearance, complementing the overall aesthetic of the facility.
Introducing PREMchill: Temperature Control Solution
For environments where temperature control is crucial, PREMchill offers a specialized solution. Designed to reduce temperature loss, condensation, and thermal conductivity, this curtain configuration includes polyester reinforced PVC with a foam layer insulation. It not only helps maintain optimal temperatures but also assists in reducing noise transfer in sensitive areas.
Control Box Activation Options:
Rapid roller doors can be activated through various control box options, including:
Pull cords
In-ground induction loop
Radar activation
Remote control
Servicing and Flexibility: Supporting Your Existing Doors
At SEQ Electronics & Entrance Systems, we understand the importance of maintaining existing entrance and access systems. With our extensive expertise and commitment to customer satisfaction, we offer comprehensive servicing, installation, and part supply for various brands. Our flexibility ensures minimal disruption to your business operations Email us about your next project